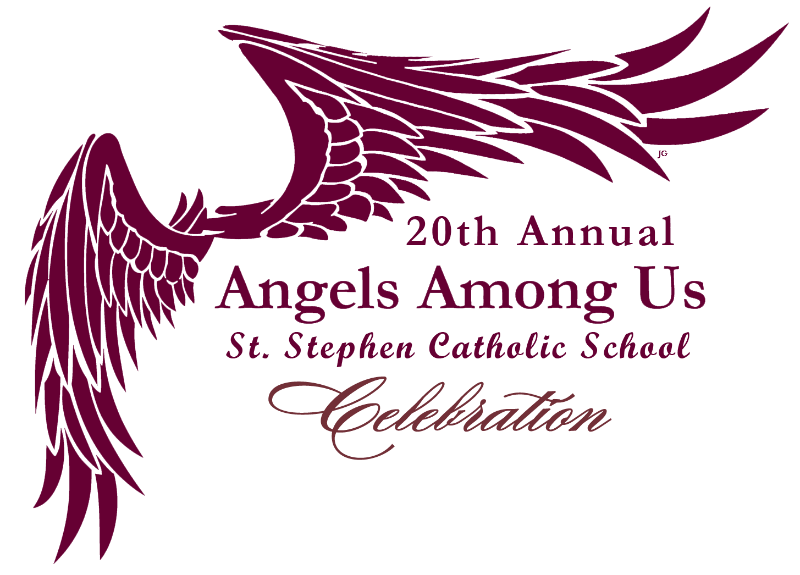 20th Annual Angels Among Us
Our parent volunteers are hard at work planning the 2019 Angels Among Us Celebration for Saturday, November 2nd at The Palmetto Club in Fishhawk. It will be an elegant evening of dinner, dancing, silent and live auctions and a few fun surprises for the guests to enjoy. The cocktail party with live music starts at 6 PM on the veranda and in the courtyard.
Angels Among Us is the major fundraiser benefiting the Students of St Stephen. In November 2018, the Gala raised over $66,000 to help with the purchase of iPads for the students and to support various school building improvements. The Gala last year also honored three Angels for their ministry work. Congratulations to Caryl, Kit, and Mark.
Angels is most appreciative of all the businesses, families and friends who support the Gala every year.
Mark November 2nd on your calendar so you do not miss the Celebration of the 20th year that Angels supports the students of St Stephen. More information about the celebration will be available shortly.
Seat Reservations will be offered online in September.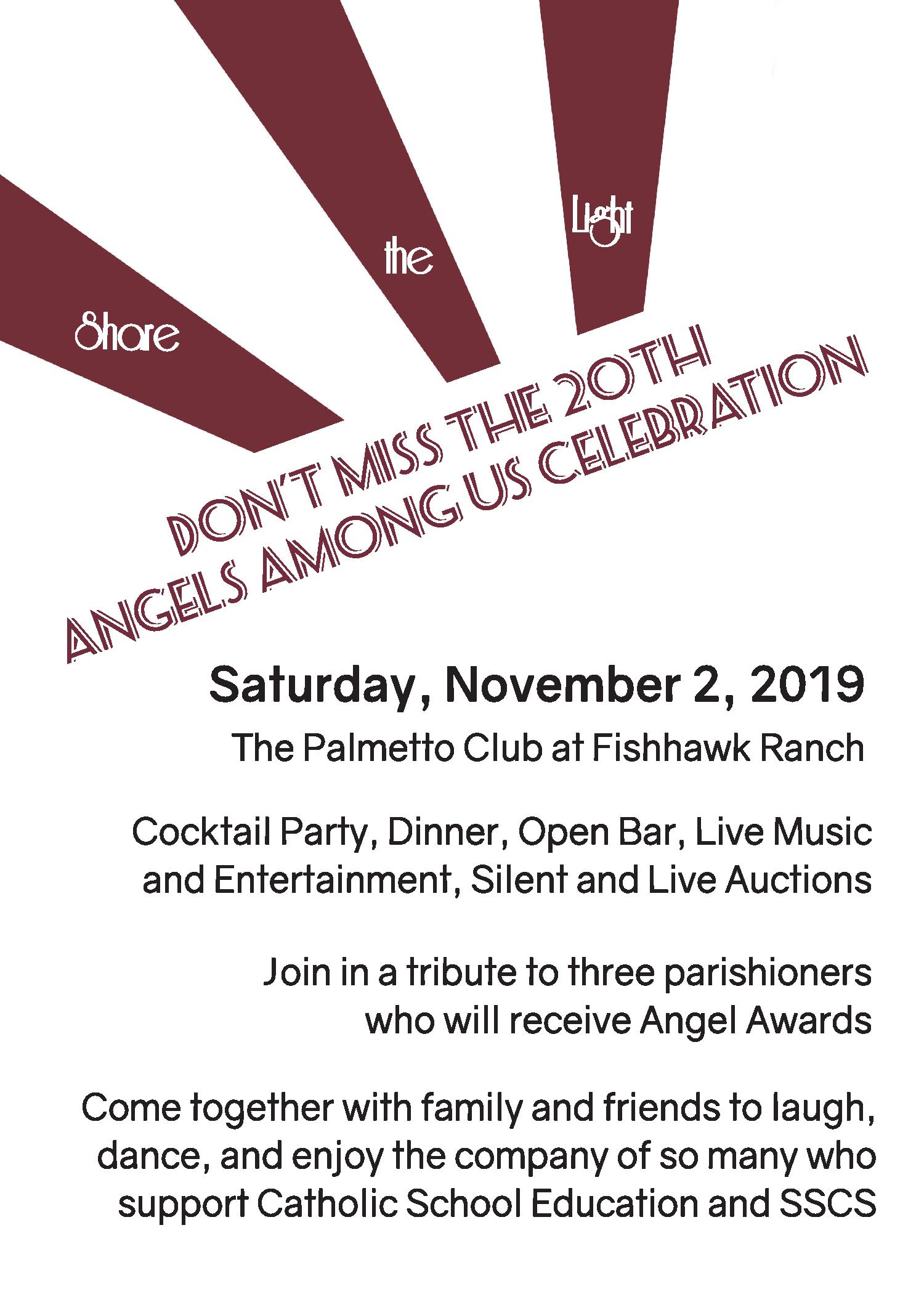 2018 Sponsors
Archangel Sponsors
A & J Mobility Inc. - The Daoud Family
Allstate - John Clarkson
Ray and Toni-Ann Carapella
Expert Construction Managers, Inc.
Christie Granowicz
Thatcher Properties, Inc.
TLT Properties, LLC
Wawa