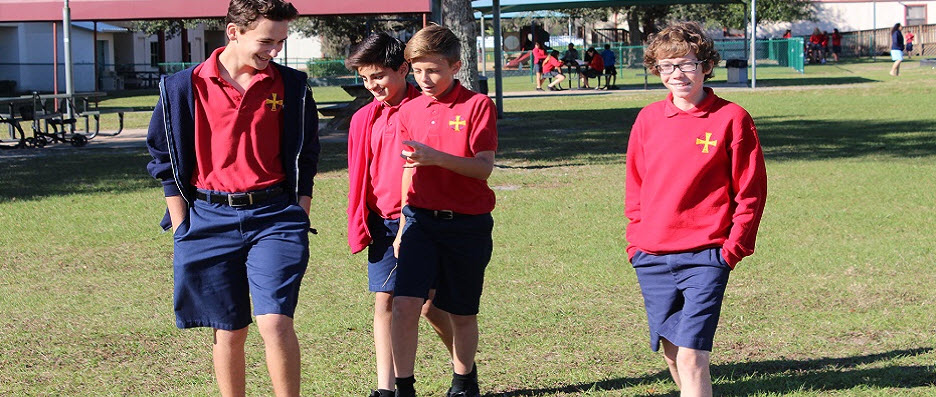 Extracurricular activities offered at St. Stephen develop a student's interests and help build solid relationship skills. Participation in club activities allows for learning experiences in time management and planning as well as the importance of a long term commitment. The experience also allows students the opportunity to contribute to the school of their time and talent.
Elementary clubs are offered once a week during the school day, and new clubs are offered yearly. Middle school students have a variety of in-school electives they may choose as well as after school clubs.
2019-2020 Elementary Club Choices for grades 1-4
2019-2020 Elective Choices for Grades 5-8
Drama Club uses plays from Royalty Free Plays - click here for link
SSCS Morning Show - Mustang News
Website - https://sites.google.com/sscsfl.org/morningshow/home
St Stephen is proud to have been the first in area schools to broadcast on their school network direct to classrooms. Fully student-directed and produced, the Mustang News team works tirelessly to provide our school with up to date news and announcements. The crew also visits a professional newsroom each year to learn about possible careers in journalism and broadcasting.
The SSCS morning news show streams live every morning on the school's YouTube channel. Check out our latest show: SSCS YouTube Channel

Student Council
NJHS
SSCS Writing Club