Physical Education & Health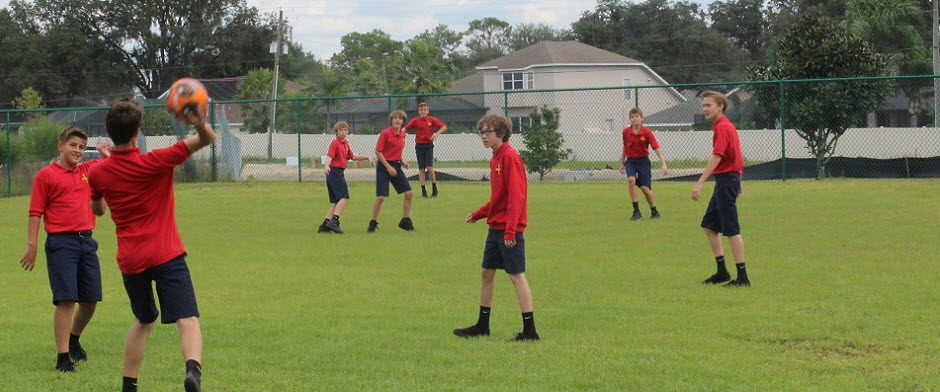 Many schools are cutting back or letting students opt-out of participation in physical education and health. St Stephen recognizes that both are considered critical for the overall success of each student. We believe it is our responsibility to get children active and excited about the benefits of good health and wellness. Including physical education and health in the curriculum improves the long term physical and mental health of our students and contributes to positive academic performance.

During PE/Health, students learn and practice sports and games while enhancing their fitness levels. PE classes start with warm-up laps, exercise activities, and stretches. Early Childhood & Elementary students learn, develop, and practice basic motor skills, sports and fitness skills, and play fun lead up games. Middle school students learn, practice, and refine the skills needed to play sports such as soccer, basketball, volleyball, flag football, and track. Students are required to participate in activities such as Presidential physical fitness testing and health labs.

Health is taught to K-8th grades on designated PE days with the curriculum focusing on the importance of exercise, fitness, proper hygiene, and good nutritional habits. Other essential topics addressed include drugs, emotions, character/personality traits, and safety.