Mustang Saints & Angels Walk-a-thon, January 31, 2020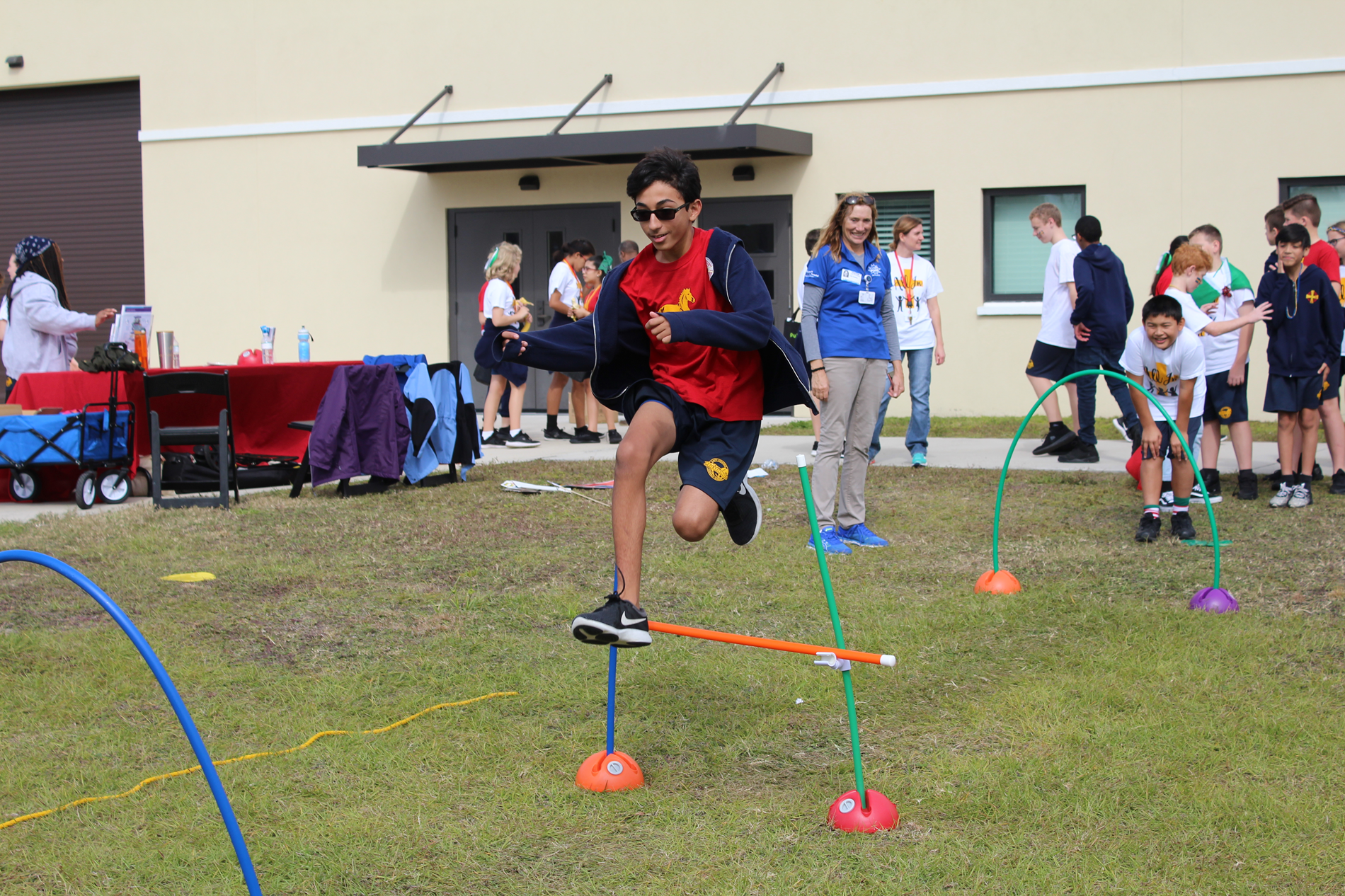 MUSTANG SAINTS AND ANGELS WALKATHON 2020
SHARING THE LIGHT WITH OUR SAINTS AND ANGELS
OUR GOAL THIS YEAR IS TO RAISE$20,000!!
St. Stephen PTCO conducts a yearly walkathon to help our school provide exciting programs that will enhance the educational experience of our students. The success of our walkathon depends on every one of you. All donations to the SSCS walkathon go directly to our school for the benefit of our children. We are counting on your help and dedication to our school to make our goal possible.
Attached are pledge sheets and samples for students to take home and use when speaking with family and friends. We ask students to only ask for donations from people they know in the form of a one-time donation. Donations can be any amount.
CLASS SAINT and ANGEL COLORS
Grade 5-8 House Saints (House colors)
Grade 4 Seraphim (red)
Grade 3 Cherubim (dark blue)
Grade 2 Dominions (Angels of Leadership) (purple)
Grade 1 Archangels (green)
Kindergarten Guardian Angels (light blue)
PK3 and Pk4 The Littlest Angels (white)
WALKATHON TIMES
PreK 3 & 4 and K (with Buddies) 8:30 to 9:00 a.m.
Grades 1 – 4 9:15 to 10:00 a.m.
Grades 5 – 8 10:15 – 11:00 a.m.
For more information, or if you wish to volunteer, please contact:
Mrs. Y. Dalmacy, Chair Walkathon 2020 - 4funrun2020@gmail.com
Mrs. E. Black, Vice-Chair Walkathon 2020 - Erin.blac@charter.net
Mustang Saints and Angels Walkathon
Sharing the Light with our Saints and Angels

The CLASS WITH THE HIGHEST DONATION BY JANUARY 10
WILL HAVE AN ICE CREAM PARTY!
THE CLASS WITH THE HIGHEST OVERALL DONATION AMOUNT BY JANUARY 31
WILL HAVE A PIZZA PARTY!
The student with the highest donation will get a $100 gift certificate from Dave and Buster.