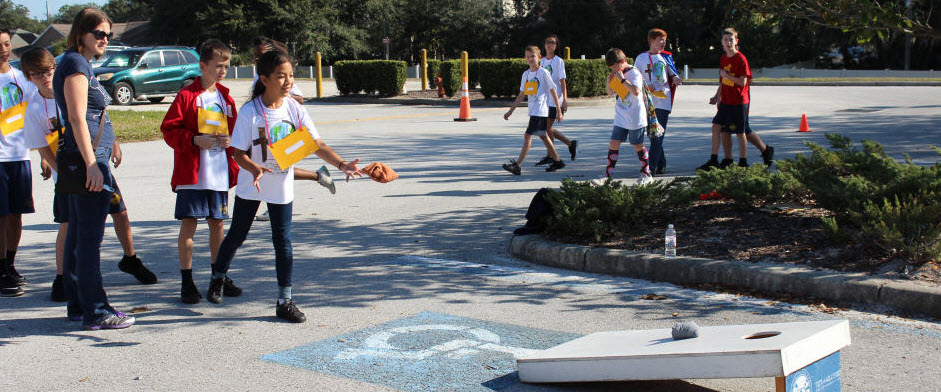 PTCO on Facebook

2019-2020 PTCO Executive Board Members

School Principal: Linda Umoh
President: Jessica Sexton
President-elect: Erin Black
Secretary: Open
Treasurer: Mary Cloete
Social & Hospitality: Gina Bufano
School Life: Lynn Marino-Coyle (Mabel Boatenhammer - Buddy Family Chair)
Fundraising Chair: Katie Olender (Sue Svetkovich - Spirit Night Chair)
Bookfair Coordinators: Jackie Talleyrand and Julie Campbell
Homeroom Parents Chairperson: Lynn Marino-Coyle
Dad's Club" Shaun Gallagher

All parents with children attending St. Stephen Catholic School are required to be a member of the Parent/Teacher Community Organization (PTCO). The objective of the PTCO is to help promote the welfare and finances of the school and to provide educational opportunities for school families. The PTCO membership fee is included in the family registration fee to school. Please refer to PTCO guidelines for further information. We strongly encourage at least one parent to attend the scheduled meetings.

PTCO sponsors three general meetings per year. The purpose of the general meetings is to communicate PTCO business and offer parents and teachers a chance to discuss activities and events that are taking place during the school year. It is our hope that this opportunity helps us all to enhance our experience of the community. These meetings will also provide time for parent concerns and questions.

"So then, as we have opportunity, let us do good to everyone,
and especially to those who are of the household of faith."
~ Galatians 6:10

The PTCO welcomes any parent(s) interested in becoming involved in the organization. If you are interested in volunteering for any of our upcoming events please email ptco@sscsfl.org and you will be contacted shortly.