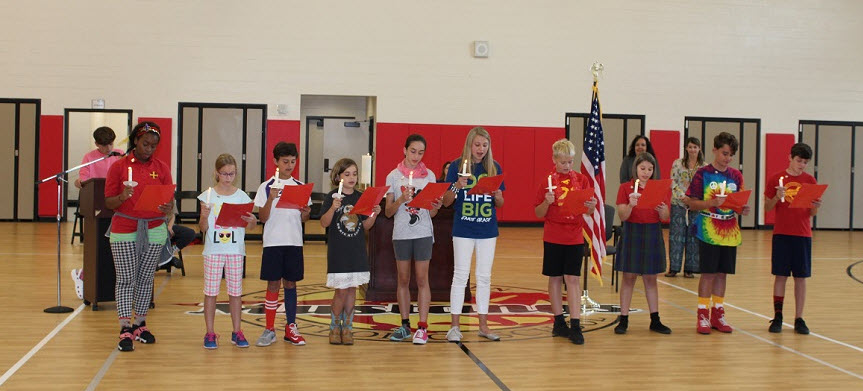 The faculty of St Stephen motivate and inspire students to pursue leadership roles that encourage them to develop skills that can be used effectively in their future endeavors.


National Junior Honor Society
Established in 1929, the National Junior Honor Society has now grown to become the nation's premier organization recognizing outstanding middle level students. More than just an honor roll, NJHS serves to honor those students who have demonstrated excellence in the areas of scholarship, service, leadership, character, and citizenship.
An estimated one million students participate in official Honor Society activities. NHS and NJHS chapters are found in all 50 states, the District of Columbia, Puerto Rico, many U.S. territories, and Canada. Chapter membership not only recognizes students for their accomplishments, but challenges them to develop further through active involvement in school activities and community service.


Student Council
The elected student council members play a valuable leadership role as they participate in various student events thru out the school year. They actively organize student rallies and are involved in Bake Sales and other meaningful events that contribute to the positive and cheerful atmosphere prevalent within the entire student body.

Student Ambassadors
Students in Grades 5 through 8 are chosen by the faculty to represent the school by participating in school tours for prospective families and assisting at various school functions.